The Club hours have changed!
We are now open 8 p.m. – 2 a.m. on Fridays and Saturdays!
——————————
A very special thank you to Madscientistwi for his his wonderful donation to LRA!
He donated an A-frame spiderweb bondage stand (bars on opposite side), a cross, and a two-person, nearly new bootblack stand.
THANKS to you madscientistwi!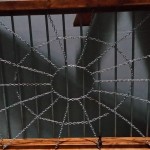 A Fantastic Show of Support to LRA!
The LRA has moved south of it's old location. We continue to evolve and improve the space with great lighting, superior equipment and awesome Members! Become a Member today! http://lra-chicago.org/support/
Stay tuned for information on our big move, future events and parties!  Email us to be put on our mailing list so that you are up to date and current with all LRA news.